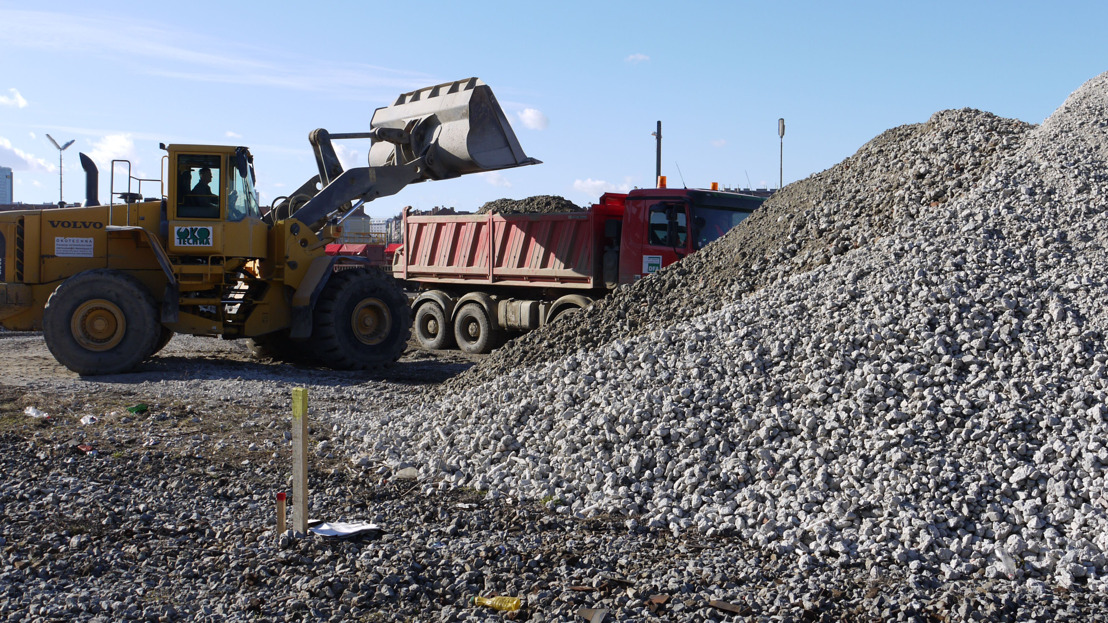 The circular economy - boosting investment in Europe
Tuesday, March 29, 2016 — Today to encourage sustainable growth in the EU we need to use our resources in a smarter, more sustainable way. There is a new way of thinking, known as the circular economy, which means that products are designed and produced to be used for as long as possible, easily repaired and, once they reach the end of their lives, recycled or disposed of effectively.
A circular economy brings many advantages. It can create new jobs and services and promote new innovative technologies that can help give European companies a competitive edge. It is good for the environment as resources are used efficiently and waste is reduced. And it brings benefits for consumers who can enjoy more durable and innovative products.
The journey to a more 'circular' society is far from easy though, and requires fundamental changes in the way we design, produce, consume and dispose of the goods we use. The EU is helping to support this transition by providing a range of funding opportunities. These are designed to promote innovation, support projects that explore specific environmental and climate actions, underpin activities in Europe's regions and help SMEs.
Investing in the development of the circular economy is a high priority for the European Commission and it is a key sector included in the Investment Plan for Europe, which was launched at the end of 2014. The plan aims to remove obstacles to investment, provide visibility and technical assistance to investment projects, and to make more efficient use of new and existing financial resources. This key initiative has the potential to create 1 to 1.3 million new jobs in the coming years.
At the heart of the Investment Plan is the recently launched European Fund for Strategic Investments (EFSI), which finances projects with a higher risk profile, thereby maximising the impact of public spending and unlocking private investments. It has an overall target to mobilise investment of at least EUR 315 billion in Europe over three years, with an estimated EUR 50 billion of investment already triggered by the end of 2015.
The fund, which has been developed in close partnership with the European Investment Bank (EIB), brings together public and private financing and can provide help for small scale circular economy projects and support innovative projects that lack funding. Of the 42 projects that the EIB has so far approved, 6 involve the environment and resource efficiency.
The EIB can also provide financing directly to circular economy initiatives as the world's largest climate-action lender. It has already co-financed circular economy projects worth some EUR 15 billion over the last decade. The bank's advisory services have recently carried out a study into the role of finance in supporting the transition to a circular economy. This emphasises the need for promoters to include circular elements in their projects.
Given that circular economy projects often involve investment in innovative technologies and new business models which can be prone to higher risks, the EIB is making increasing use of risk sharing instruments, such as InnovFin - EU finance for innovators. This initiative provides finance and advisory services for innovative firms and aims to make over EUR 24 billion of debt and equity financing available by 2020.
Combining this with the investment fund, the EIB can help banks and other financial institutions support the circular economy agenda. And the EIB not only provides funding, but also financial and technical advice and expertise to turn ideas into projects, such as through the recently created European Investment Advisory Hub, which offers technical assistance to help companies move towards a circular economy.
Another major new source of financing for circular economy projects is Horizon 2020, the EU's research programme for 2014-2020. Its 2016-2017 work programme contains for the first time a specific section on 'Industry 2020 in the circular economy' with funding of over EUR 650 million available. Invitations to participate in this year's activities will close in March, however the 2017 call for proposals is due to open shortly.
The new initiative is in addition to the wider funding Horizon 2020 already makes available to support circular economy innovation in areas such as the environment and resource efficiency, food security and sustainable agriculture and biotechnology.
Circular economy projects can also be co-financed by the LIFE programme, the EU's funding mechanism for the environment and climate action. Its overall budget for 2014-2020 is EUR 3.4 billion and calls for this year's funding are due to be published in May.
The programme focuses on two essential components of the circular economy: resource efficiency and waste. In addition to providing grants for specific projects, it supports capacity building, exchange of information, best practice and awareness raising.
Over the years, its support has helped to improve the resource efficiency of production processes, as well as to encourage the development of items that incorporate eco-design principles throughout their life cycle. By 2015, it had contributed EUR 504 million to 661 projects linked to the circular economy. Of these, 202 involved waste reuse, 304 recycling and 126 waste reduction.
The LIFE programme – a snapshot of funded projects across the EU

The Italian municipality of Ferrara developed its LOWaste project to reduce urban waste and preserve natural resources by creating a local market for recycled materials. Over almost three years (September 2011 to June 2014), it succeeded in reducing direct waste by some 11 400 tonnes per year and CO2 emissions by up to 3 000 tonnes annually.
The main achievement of the project, which received LIFE funding of EUR 554 500 out a total EUR 1 109 000 budget, was to inspire the creation of a local green district, based on circular economy principles. This brought together waste operators, small reuse and recycling platforms, artisans and SMEs to develop and manufacture items from recovered materials.
In Austria, the small research institute Ressourcen Management Agentur, tackled the problem of handling millions of tonnes of demolition waste generated in the country annually. With LIFE support of EUR 354 973 towards its EUR 709 945 budget, it spent three years on its EnBa project (January 2009 to December 2011) developing the sustainable use of construction waste in cooperation with waste management, construction and demolition companies and public authorities.
Its efforts not only reduced significantly waste streams but have fed into Austria's five-year waste management plan and the new legal definition of the end-of-waste stage in the country. Both include the EnBa concepts of requiring an evaluation of hazardous substances and a waste treatment plan before demolition.
Funding for circular economy projects is available through the EU Structural and Investment Funds, which aim to reduce economic and social differences between the continent's regions and to promote growth. Some EUR 5.5 billion has been set aside for implementing the Commission's waste management targets and as circular economy projects can make a real contribution to this process so this funding can be accessed.
The EU's programme for the competitiveness of enterprises and SMEs (COSME) can also be used to finance circular economy projects. While it has no specific circular economy strand, it provides wide-ranging support to SMEs which includes facilitating access to finance during the different phases of a company's development. With a budget of EUR 2.3 billion between 2014 and 2020, its loan guarantee facility – which provides guarantees and counter-guarantees to financial institutions so they can loan to small businesses – is expected to benefit between 220 000 and 330 000 companies to the sum of EUR 14 to EUR 21 billion.
These funds and programmes all provide concrete support for businesses working on initiatives linked to the circular economy, allowing them to invest and develop their often innovative products and services. And even more funding will be made available in the future, such as through a new joint initiative between the European Commission, the EIB and national banks which is currently being assessed.
Other initiatives in the coming months will also help to raise awareness of the circular economy and its enormous potential. For instance, the circular economy will also be on the agenda at the forthcoming Green Week, Europe's biggest annual event on environment policy, which will take place - with on-line and live activities planned every day - from 30 May to 3 June. Focusing on the theme 'Investing for a greener future', this EU-wide initiative aims to contribute to answering the question of how to achieve smart, sustainable and inclusive growth in Europe. To follow Green Week on-line visit: http://ec.europa.eu/environment/greenweek/index_en.html
The move towards a circular economy is far from simple and requires reliable access to sustainable funding for the years to come. The EU is helping to support this shift and make it as smooth and as fast as possible. As well as the environmental necessity of making such a change, this transition is also an opportunity to transform our economies and generate new and sustainable competitive advantages for Europe.
Antonella Bassi Media Relations Manager, ICF Mostra