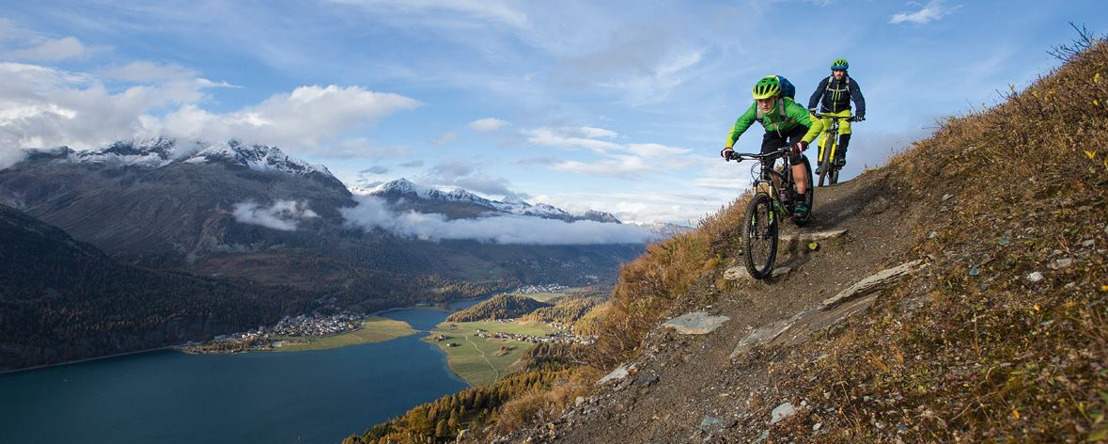 Living in the circular economy of tomorrow
Tuesday, March 29, 2016 — Frustrated that the things you buy don't last, or that when they break you can't fix them? Imagine a world where the lifespan of your hairdryer or printer is much longer and where, instead of throwing them out when they no longer work, you can get them easily and cheaply repaired. This is the idea behind a new way of designing and manufacturing the products we use every day, which has the potential to bring big advantages for consumers, businesses and the environment.
Known as the circular economy, this new way of thinking means that products are designed and produced to be used for as long as possible, easily repaired and, once they reach the end of their lives, recycled or disposed of effectively.
It's estimated that a shift towards a circular economy could bring annual savings of EUR 600 billion for EU businesses and help reduce total annual greenhouse gas emissions by 2 to 4 %. To show its support the European Commission presented an action plan in December 2015 that sets out how this can be achieved, with the aim of motivating businesses to make changes.
So how does the circular economy work? Let's take a concrete example, over 40 million tonnes of electrical and electronic equipment waste, from items like computers, televisions, fridges and mobile phones, are produced every year around the world. In the EU in 2005 some 9 million tonnes were generated, and this amount is expected to increase to over 12 million tonnes by 2020. Today this is problem to be addressed, but in the circular economy this is an opportunity in waiting.
Fairphone, a social enterprise based in Amsterdam, manufactures a sustainable smartphone. Currently, 60 000 Fairphones have been sold and the company aims to increase this to 150 000 by the end of 2016.
Miquel Ballester, the production and innovation manager, explains the philosophy behind their work.
'We are using a commercial model for social and environmental impact. We do what other organisations campaigning for sustainability do, but from inside the system. We show how we can do things differently and hope to inspire the industry as well.'
That philosophy stretches right across its activities from mining, with the use of conflict free minerals, through design and manufacturing to a phone's life cycle.
Tough durability standards are set at the design phase. The protective back cover, for instance, is integrated into the design so that the phone is not damaged if it is dropped. Special attention is paid to simplify any repairs needed to extend a product's life. Components can be easily removed and replaced. Spare parts can be bought from the company's online shop and open source repair guides are available.
The circular economy also has the potential to reduce EU carbon emissions. In Belgium, a company called Nnof (Nearly New Office Facilities), which transforms (upcycles) old furniture into something new, has itself helped bring about savings of 322 773 kg of CO2 emissions.
Anne Lenaerts, the business unit manager and corporate communications, explains how:
'At the start of every job, we establish an inventory of what the client possesses and what their needs are. It may be that they want smaller desks or fewer lockers. We then match the two.'
The existing furniture is then remodelled to meet the new requirements.
The company ensures at the design stage that the furniture will be long-lasting and can be easily repaired, dismantled and recycled as necessary. The products that they make are more environmentally friendly and cheaper than traditionally made items.
The circular economy could bring savings of EUR 600 billion for EU businesses, the equivalent of 8 % of their annual turnover. It's clear that it pays to be sustainable. This is nothing new for German family-owned company VAUDE, a manufacturer of functional and innovative products for mountain and biking activities, which founded a recycling network as far back as 1994.
From the very outset, products are designed so that they can later be repaired or recycled. To ensure its products are as durable and sustainable as possible the company provides customers with clear maintenance and product care instructions.
VAUDE operates a comprehensive customer service and repair department at its Obereisenbach headquarters. The company is working on making the 30 most important repair instructions available to the public. And items which cannot be repaired, but are still usable, are donated to FairWertung, an umbrella organisation of non-profit organisations.
As VAUDE's CEO, Dr Antje von Dewitz, explains:
'We are positioning ourselves clearly and comprehensively as a sustainable brand. We implement this everywhere, in product development, as well as in logistics and human resources. The expense that this involves is enormous. But we are convinced that it makes sense and is worthwhile in the long term.'
Paolo Falcioni, the Director-General of the European Committee of Domestic Equipment Manufacturers which represents businesses producing white goods (large domestic electrical products), believes that manufacturers are required to think and act sustainably in order to be competitive in the current European market. 'Today, no one makes, uses and disposes. That is all over', he maintains. 'Now,' he adds 'we have to understand where and how far the white goods sector can improve the circularity of its goods.'
He explains that, for example, in the design phase manufacturers decide whether to use virgin (materials that has not been previously used or consumed) or secondary raw material (materials that have been used already and have the potential be reused), depending on the type of appliance and whether consumers are willing to accept this reuse. In the case of steel, at least 20 % of recycled steel is used in the manufacture of a new product. In some cases, this rises to 100 %.
The European Commission's action plan helps support the development of the circular economy at each step of the process: from the design and production of a product, to its use by a consumer and eventual repair, through to how it is disposed of when it reaches the end of its life – as materials that can be reused to make new products or, if this is not possible, as waste.
This is just the beginning as in the coming months a series of initiatives are planned to help businesses and consumers continue to move towards a circular economy. For instance, the circular economy will also be on the agenda at the forthcoming Green Week, Europe's biggest annual event on environment policy, which will take place from 30 May to 3 June. Focusing on the theme 'Investing for a greener future', this EU-wide initiative aims to contribute to answering the question of how to achieve smart, sustainable and inclusive growth in Europe. To follow Green Week on-line visit: http://ec.europa.eu/environment/greenweek/index_en.html
Many companies are already applying circular economy ideas to their production processes and it's expected that this number will grow in the future. This new approach certainly brings with it many advantages for consumers, but it will also help create new jobs and services, boosting our economies across Europe.
Antonella Bassi Media Relations Manager, ICF Mostra